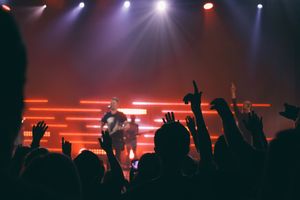 Contact Us
Please feel free to contact us and ask us any questions. We tailor packages to your requirements and offer masterclasses, courses, coaching and consultations to individuals, groups, labels, agencies and organisations. As we said before, YOU are our priority.
We are available for the following; 
 Speaking at your event 
Performance coaching for solo artists, bands, speakers, influencers, podcast hosts, presenters and more..
Masterclasses in the areas of live performance, stagecraft, mindset, performer confidence, self development, self-care and well-being 
Online or Live Courses and Seminars 
Call outs to your rehearsals or gigs for performance coaching, critique, feedback and guidance. (Only within and around London) 
Gig support. We can assist you before you go on stage at your gig with on the spot confidence, mindset and performance coaching. (Only within and around London) 
Online and face to face coaching in the areas of performance, mindset, performer confidence, gig preparation, self care, well-being and personal development 
Tour performance preparation and Tour Accompaniment
Artist development 
Consultations for artists, bands, labels, agencies, management companies and more..
Podcast Interviews
Writing for publications and blogs
TV, Vlogs and Radio and more...